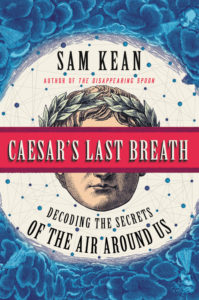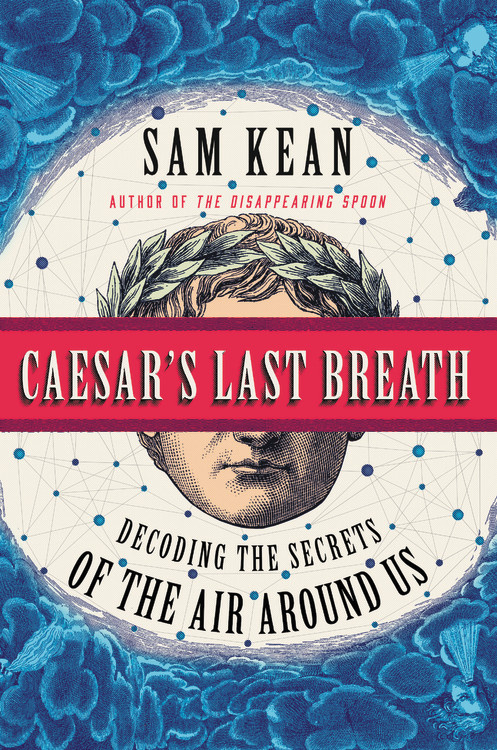 Decoding the Secrets of the Air Around Us
The fascinating science and history of the air we breathe
It's invisible. It's ever-present. Without it, you would die in minutes. And it has an epic story to tell.
In Caesar's Last Breath, New York Times bestselling author Sam Kean takes us on a journey through the periodic table, around the globe, and across time to tell the story of the air we breathe, which, it turns out, is also the story of earth and our existence on it.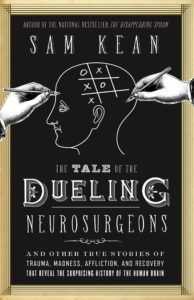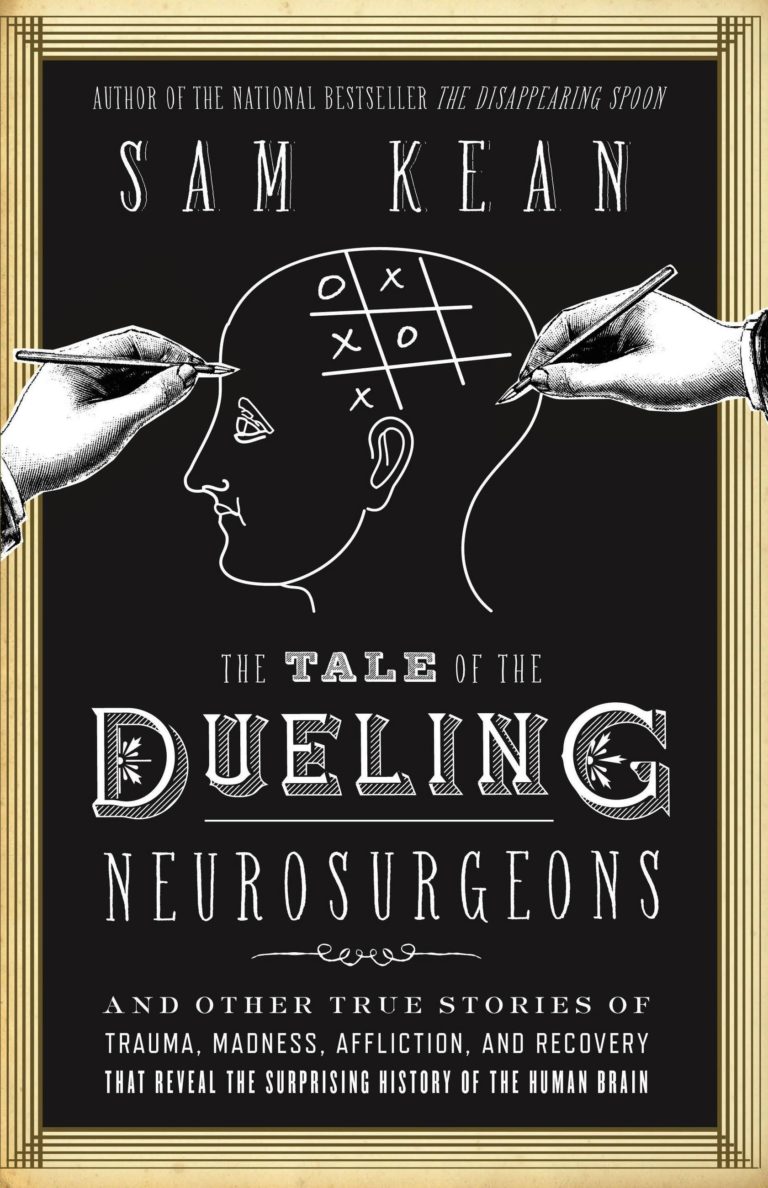 From the author of the bestseller The Disappearing Spoon, tales of the brain and the history of neuroscience.
Early studies of the functions of the human brain used a simple method: wait for misfortune to strike-strokes, seizures, infectious diseases, lobotomies, horrendous accidents-and see how the victim coped. In many cases survival was miraculous, and observers could only marvel at the transformations that took place afterward, altering victims' personalities. An injury to one section can leave a person unable to recognize loved ones; some brain trauma can even make you a pathological gambler, pedophile, or liar. But a few scientists realized that these injuries were an opportunity for studying brain function at its extremes. With lucid explanations and incisive wit, Sam Kean explains the brain's secret passageways while recounting forgotten stories of common people whose struggles, resiliency, and deep humanity made modern neuroscience possible.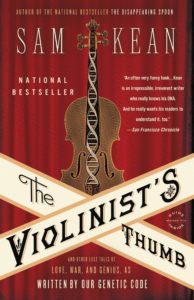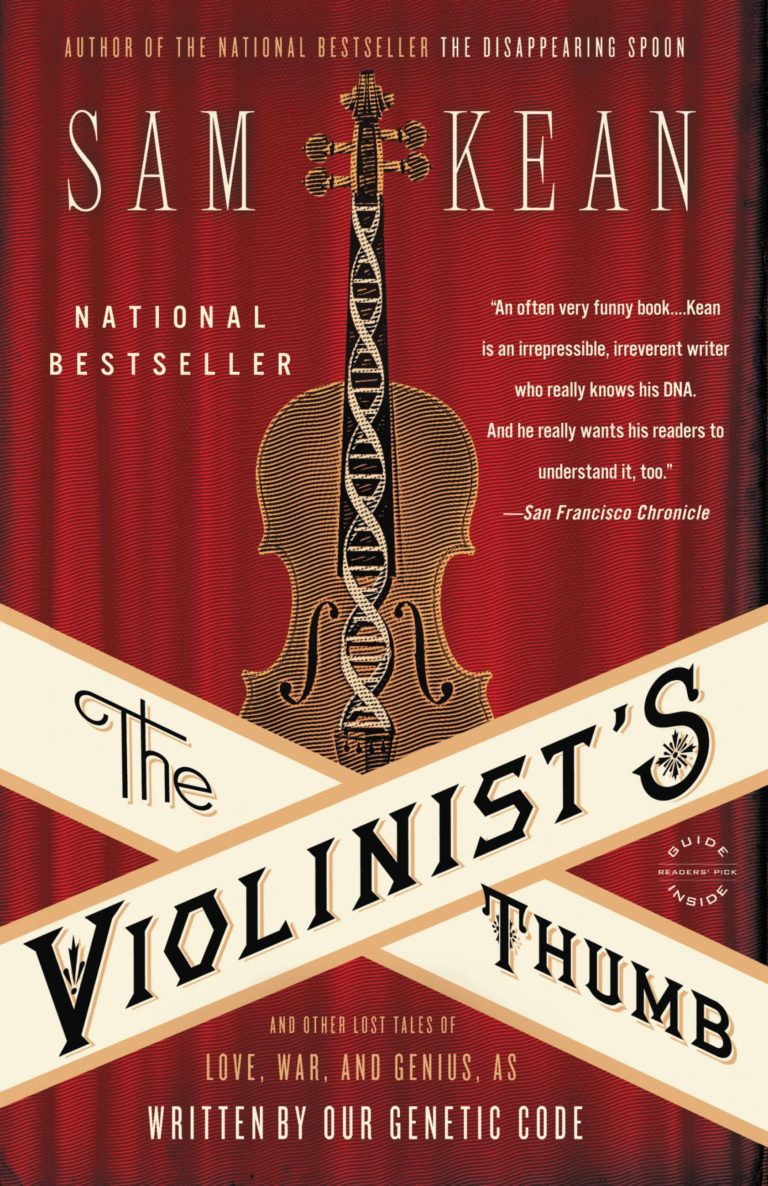 From New York Times bestselling author Sam Kean comes more incredible stories of science, history, language, and music, as told by our own DNA.
In The Disappearing Spoon, bestselling author Sam Kean unlocked the mysteries of the periodic table. In THE VIOLINIST'S THUMB, he explores the wonders of the magical building block of life: DNA.
There are genes to explain crazy cat ladies, why other people have no fingerprints, and why some people survive nuclear bombs. Genes illuminate everything from JFK's bronze skin (it wasn't a tan) to Einstein's genius. They prove that Neanderthals and humans bred thousands of years more recently than any of us would feel comfortable thinking. They can even allow some people, because of the exceptional flexibility of their thumbs and fingers, to become truly singular violinists.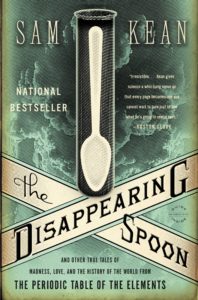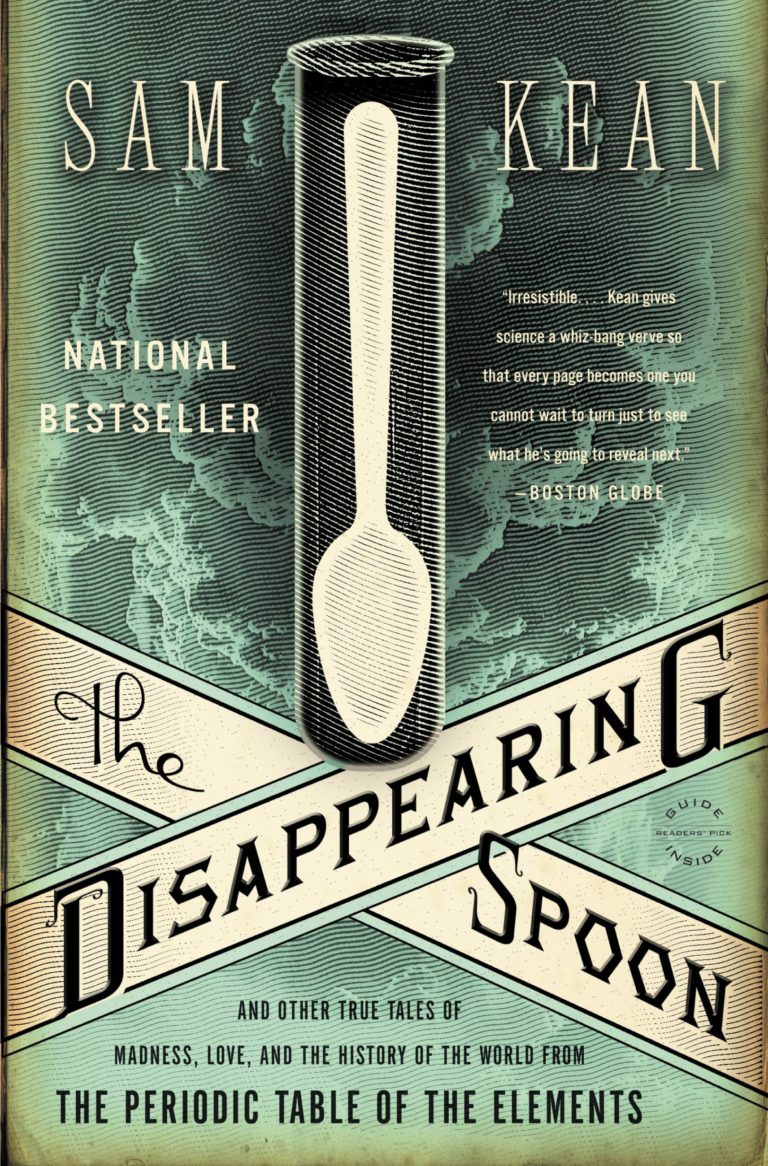 Why did Gandhi hate iodine (I, 53)? How did radium (Ra, 88) nearly ruin Marie Curie's reputation? And why is gallium (Ga, 31) the go-to element for laboratory pranksters?*
The Periodic Table is a crowning scientific achievement, but it's also a treasure trove of adventure, betrayal, and obsession. These fascinating tales follow every element on the table as they play out their parts in human history, and in the lives of the (frequently) mad scientists who discovered them. THE DISAPPEARING SPOON masterfully fuses science with the classic lore of invention, investigation, and discovery–from the Big Bang through the end of time.
*Though solid at room temperature, gallium is a moldable metal that melts at 84 degrees Fahrenheit. A classic science prank is to mold gallium spoons, serve them with tea, and watch guests recoil as their utensils disappear.