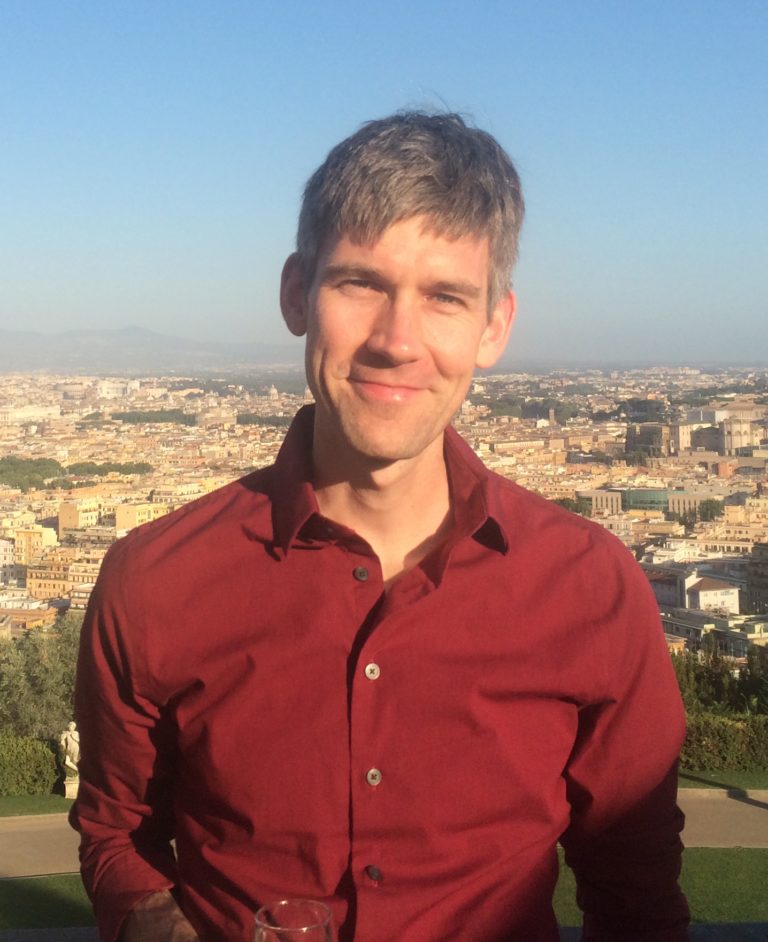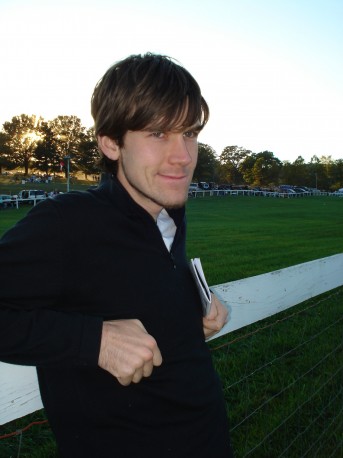 Official bio: Sam Kean spent years collecting mercury from broken thermometers as a kid, and now he's a writer in Washington, D.C. His stories have appeared in The Best American Science and Nature Writing, The Atlantic, The New York Times Magazine, Mental Floss, Slate, and Psychology Today, among other places, and his work has been featured on "Radiolab" and NPR's "All Things Considered" and "Science Friday," among other shows. His books The Disappearing Spoon and The Violinist's Thumb were national bestsellers, and both were named an Amazon "Top 5" science books of the year. The Disappearing Spoon was nominated by the Royal Society for one of the top science books of 2010, while both The Violinist's Thumb and The Dueling Neurosurgeons were nominated for PEN's literary science writing award.
Unofficial bio: Sam Kean gets called Sean at least once a month. He grew up in South Dakota, which means more to him than it probably should. He's a fast reader but a very slow eater. He went to college in Minnesota and studied physics and English. At night, he sometimes comes down with something called "sleep paralysis," which is the opposite of sleepwalking. Right now, he lives in Washington, D.C., where he earned a master's degree in library science that he will probably never use. He feels very strongly that open-faced sandwiches are superior to regular ones.
Twitter
Facebook

Speaking

Speaking
Kean has given talks in two dozen states and six different countries, and his unique take on science has made him a consistently popular speaker at museums, colleges, libraries, science conferences, literary festivals, and other events – even a "science cabaret."
Like my books, the talks use funny, strange, and poignant stories to enliven science and science history for the audience. I've made the talks accessible to everyone, and never stray into anything technical. (No equations, I promise!) In fact, the talks are a great fit for both a general audience who want to approach science through colorful characters and narrative history, as well as scientific groups who want to learn more about the history of their field or need a little lighter fare. I usually speak for 45 minutes (though I can shorten the talk if need be), and I'm always happy to stick around afterward to answer questions or chat, too.
If you have any questions, or want to know what dates I'm available, please get in touch.
Subjects for the talks include:
Caesar's Last Breath, about the wilds of our atmosphere
The Dueling Neurosurgeons, about the most astounding patients in neuroscience hisotry
The Violinist's Thumb, on hidden stories buried in our genes and DNA
The Disappearing Spoon, on the wonders of the periodic table
Life as a writer, and popularizing science
Upcoming talks…
Washington, D.C., August 1st, 2017, Politics & Prose, 7pm
Edinburgh, Scotland, August 25th, 2017, Edinburgh International Book Festival, Baillie Gifford Corner Theatre, 12:15pm
Washington, D.C., September 2nd, 2017, National Book Festival, Washington Convention Center (time TBD)
Decatur, Georgia, September 3rd, 2017, Decatur Book Festival, 3:45pm (venue TBD)
Portland, Oregon, September 5th, 2017, Powell's at Cedar Hills Crossing (time TBD)
Seattle, September 6th, 2017, Town Hall (time TBD)
State College, Pennsylvania, October 25th, 2017, (venue and time TBD; note: this is a panel, not a book talk)
Rochester, Minnesota, October 27th, 2017, Minnesota Genetic Counselors Association, 1pm (venue TBD)
Logan, Utah, November 9th, 2017, Utah State University, Eccles Science Learning Center, Room 130, 5:30pm
Houston, November 14th, 2017, Lone Star College-Kingwood (time and venue TBD)
San Diego, January 25th-26th, 2018, Bishop's High School (time and venue TBD)

Contact Me

Hello, hello. Feel free to drop me a message for any reason – to add yourself to my email list, to book me as a speaker, to share a story, or just to say hey. (Hey.)
I love hearing from readers…